I have a close family friend who lives in Tuscany but haven't been able to visit Italy since the pandemic began. I miss him, "real" gelato, and homemade pasta. Through experimentation and testing, we tried our best to replicate his Tuscan pasta dishes in New Jersey, but they always fall a bit short.

In podcasting, we have a lot of latitude to experiment. You can change the length of your show, adjust formats, and even change topics. You can pretty much do anything you're willing to try.
What have you been mixing up in your podcasting kitchen?
Hopefully, we will stumble upon more happy accidents than burned pot roasts.

I want to share some of the spaghetti that I've been throwing at the wall.
LinkedIn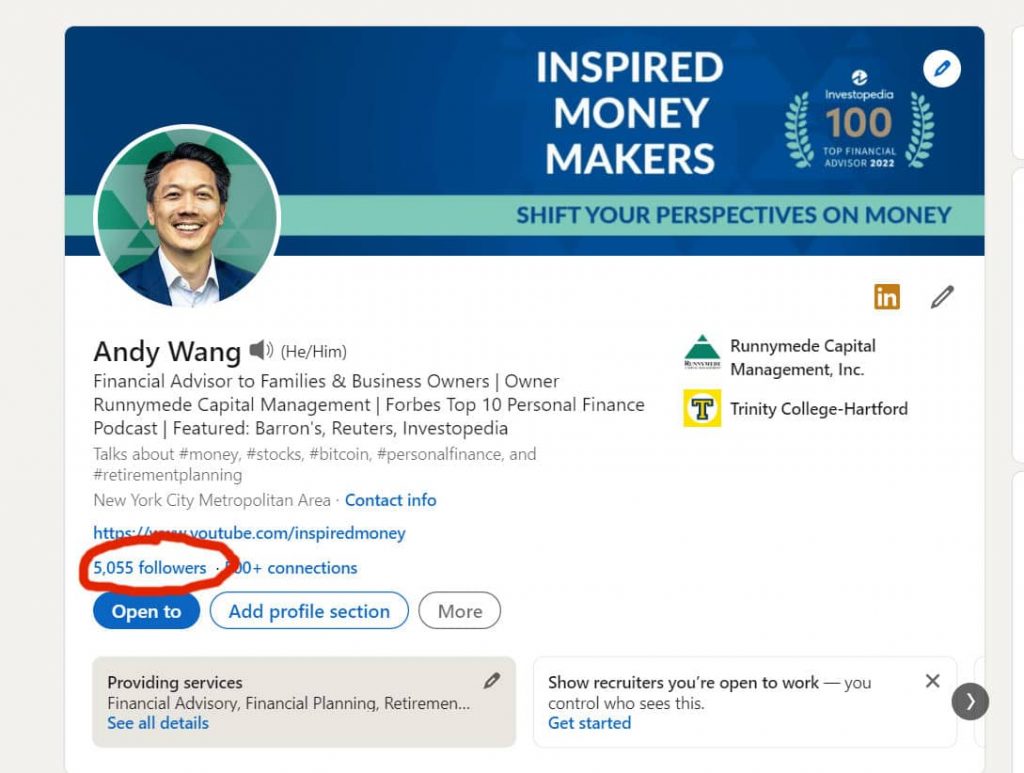 After years of saying that I 'should' post regularly on LinkedIn, I finally started in March 2022. I told my 14-year old daughter that I decided to spend less time on Facebook and more time on the world's biggest social media platform for professionals. Needless to say, she was not impressed by either platform.
There are podcasters successfully using LinkedIn to grow their influence and podcast listenership. Examples that come to mind include Hala Taha, Billy Samoa Saleeby, and Heather Monahan.
Diving into LinkedIn was not without external influence. I was invited to join the LinkedIn Creators Program which provides access to a dedicated Creator Manager who helps me to increase engagement on the platform.
It's been very interesting.
My followers have increased by over 55% to 5,000+.
My posts are being seen organically to the tune of 1,000 to 40,000 impressions.
My engagement has increased significantly with my post getting more reactions and comments than ever before.
If you think that you're listeners are on LinkedIn, and they probably are among its 850 million members, apply to be a LinkedIn Creator.
LinkedIn has been a fun place to make new connections and create content.
Whitenoise
In PG #58, I wrote how I must be podcasting all wrong because there are some Whitenoise podcasts getting 50,000 downloads a day and making over $18,000 a month!
While on vacation in June, I edited and published 11 episodes of my own Whitenoise podcast. If you cannot beat them, join them — right?
I hadn't logged into my Anchor account until today. I'd nearly forgotten all about it with the exception of receiving periodic emails from Anchor reminding me to publish a new episode to keep listeners engaged.
Well, here is the best-performing episode.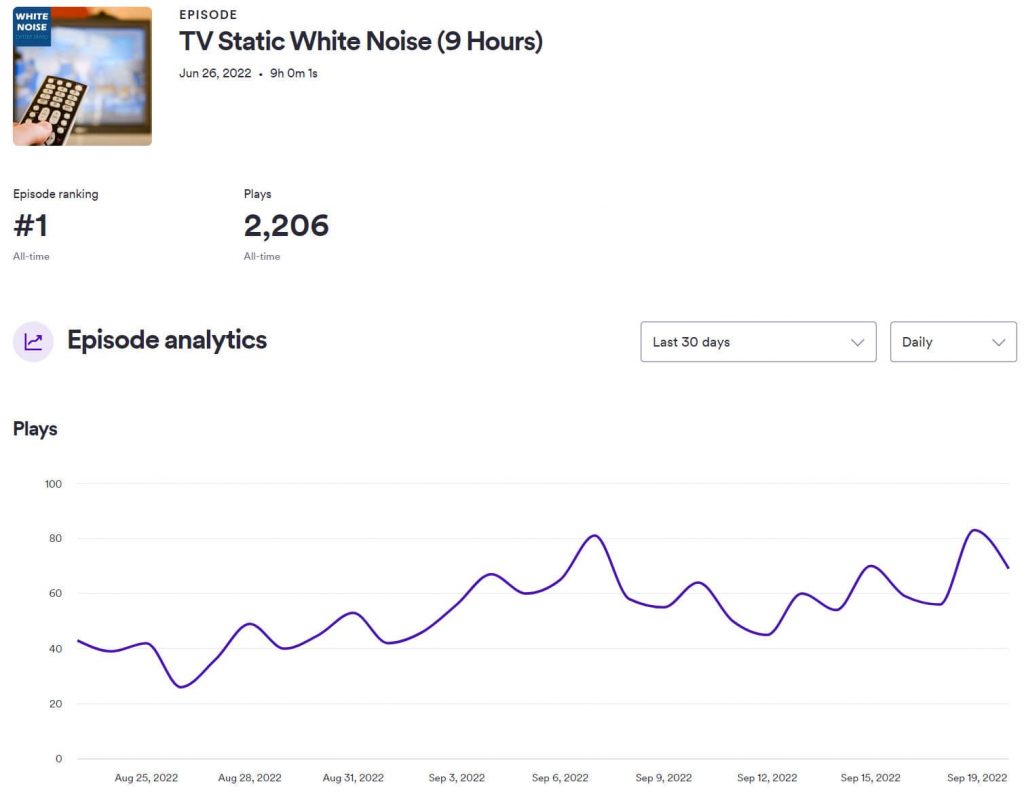 Oh, WTH! A 9-hour episode of TV static is outperforming most of my Inspired Money interviews! In case you were wondering, the TV Static episode was edited on an airplane and did not require interview prep, video, or much post-production.

Further, there was zero promotion. I did not tell anyone about it.

I'm waiting for Anchor to send me my first Host-read ad to record and then I can monetize. Really?!
I'll let you know how that goes; but so far, the data says that I have been podcasting all wrong.

Stay tuned.
Leave a comment to share your experiments and results with me.