"Making money is art and working is art and good business is the best art."

– Andy Warhol
Do you podcast for the money or the fame? 😂
That emoji is me laughing and crying at the same time.
It's said that most podcasters do not make money. The truth is that most of us have negative cash flow after accounting for the cost of gear, time, and not taking a salary.
We podcast for the love of it… the networking… building a personal brand. I get it. It's not all about the moolah.
As you publish each episode, though, wouldn't it be nice to have more listeners… get more feedback… help more people?!
Growing a podcast can be hard. It helps to have a team. I'm linking here to a social enterprise that helps you find remote workers while creating jobs for talented people in countries like Venezuela, Argentina, and Kenya. I've had really good experiences with it.
If we want to grow a podcast, it helps to treat it like a business. Building a team costs money. Marketing a show requires funds. Money, money, money!
Making a podcast can be fun, but growing one can be too.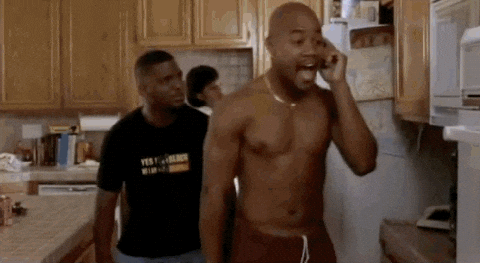 CPM
Here's the good news. According to the Internet Advertising Bureau, the podcasting industry experienced a 19% increase in advertising revenue in 2020. Podcast ad revenues are expected to exceed $1 billion this year and $2 billion by 2023.
One notable highlight:
CPM stands for "cost per mille" and refers to the ad cost per 1,000 listens.
Here's the bad news for the average podcast that gets 164 downloads after 30 days.
Podcast Pre-roll Ad CPM
The average 15-25 second pre-roll ad spot will have a $15 CPM.
It'll cost approximately $1,500 to purchase a pre-roll ad on a podcast that generates 100,000 listens.
Calculating a $15 CPM for 164 downloads is $2.46. 😟
Podcast Mid-roll Ad CPM
The average 30-60 second mid-roll ad spot will have a $30 CPM.
It'll cost approximately $3,000 to purchase a mid-roll ad on a podcast that generates 100,000 listens.
Calculating a $30 CPM for 164 downloads is $4.92. 😟
Podcast Post-roll Ad CPM
The average 15-25 second post-roll (also known as an "end-roll") ad spot will have a $10 CPM.
It'll cost approximately $1,000 to purchase a post-roll ad on a podcast that generates 100,000 listens.
Calculating a $10 CPM for 164 downloads is $1.64. 😟
Selling ads for less than $5 isn't worth anyone's time… advertiser or podcaster.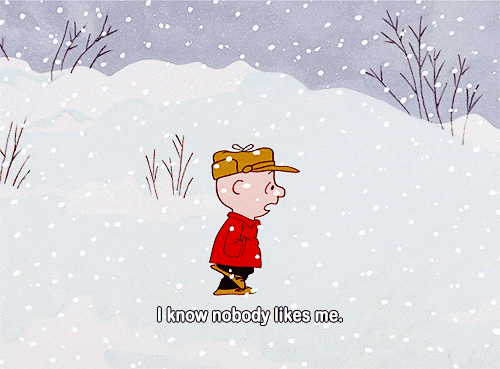 Affiliates
You've got to start somewhere. The advice that I've heard most often is to start with affiliate marketing.
Cost Per Action (CPA) Marketing is a marketing model in which a commission is paid when a user takes a specified action. It is also referred to as Cost Per Acquisition Marketing. It is not dependent upon how many downloads your episodes get.
Joe Saul-Sehy of The Stacking Benjamins Podcast once told me that he started by joining an affiliate network like cj.com and doing ad reads so that listeners got used to hearing those spots. It also gave him confidence when approaching potential sponsors.
The key to effective affiliate marketing is partnering with products that fit your show and audience.
Here are a couple of advanced tips:
If you have an interview show, invite a guest who has a product or service that your listeners want to buy. Pair an affiliate offer with that guest's episode.
Find products or services that have a meaningful payout.
You do not need to have thousands of listeners to sell a product. The great thing about podcasting is that you build a relationship and trust with each person listening to your show. If you recommend a product that they want to buy, you're going to sell some.
Don't try selling a book with an Amazon link that will pay you 89 cents. Try to find affiliates that payout higher amounts.
I interviewed a guest who built an almost 7-figure business picking up litter in parking lots. I have an affiliate link for his $80 manual that teaches people how to start their own litter pick-up side hustle. That affiliate relationship pays out 40-50% per purchase and paid out about $1,000 last year!
As a test, I recently interviewed a guest who will be launching a course. It pays out $100 per affiliate referral. I'll let you know how it goes.
Ask
It always pays to ask. Many podcasters who are still building their listenership have found success by approaching potential sponsors anyway.
Try putting a pitch deck together that summarizes your podcast, target listenership, and other details. The more niche or targeted your show, the more value it could have to an advertiser even if under 1,000 downloads per episode.
You will never know unless you try.
Let me know if you have goals of monetizing your podcast this year. Let's compare notes come December!